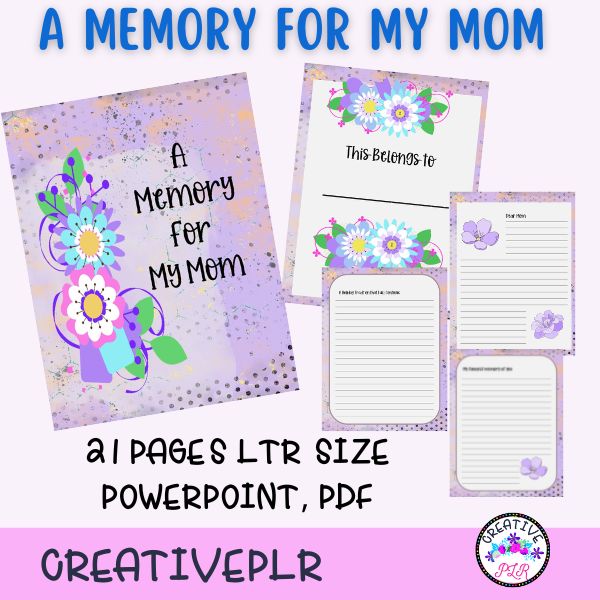 This is a special memory for your mom.  Write special memories from growing up, lessons she has taught you and special times you have shared.  
This printable planner has 21 pages with prompts, places for photos and a page of notes.  It comes in 8.5 x 11 size PowerPoint so you can edit the file plus PDF. 
. This year, give your mom a special memory just from you. 
Commercial Use Rights Included.