In recent years, there has been a significant rise in the demand for printable classroom decor. Teachers, educators, and homeschooling parents are increasingly turning to digital resources to enhance their learning environments.
Rising Demand for Classroom Decor
Personalization and Customization:
Today's educators seek unique and personalized classroom designs that reflect their teaching styles and engage their students. Printable decor offers the flexibility to customize wall displays, posters, labels, and more, allowing teachers to create a vibrant and inspiring learning environment that resonates with their students' interests.
Cost-Effectiveness:
Printable decor provides a cost-effective solution compared to traditional pre-made decorations. Teachers can save money by printing and assembling the materials themselves or by utilizing school resources. Additionally, printable decor is often more affordable for educators on tight budgets, making it a practical choice for many.
Convenience and Accessibility:
Digital resources have transformed the way teachers prepare their classrooms. With printable decor, educators can easily access a wide variety of designs and themes online, eliminating the need for time-consuming trips to physical stores. This convenience enables teachers to quickly adapt their classroom environment to different subjects or seasons, keeping the learning space fresh and engaging.
Benefits of Creating and Selling Classroom Decor:
Channeling Creativity:
Content creators have the opportunity to unleash their creative talents by designing unique and visually appealing printable classroom decor. From vibrant colors to captivating illustrations, creators can showcase their artistic flair while catering to the specific needs and preferences of educators.
Income Generation:
Creating and selling printable classroom decor can be a lucrative venture. With the increasing demand for digital resources, content creators can tap into a growing market and monetize their creations. This additional income stream can help support their creative endeavors and potentially lead to a sustainable business.
It's Fun
Let's not overlook the fun factor. Part of the choice of becoming an entrepreneur is to do the things we enjoy I really enjoy designing graphics of all types, so to me this is fun. And you probably have things that you really enjoy doing and other things that are more like work. We are all wired differently.
Exploring Different Categories of Classroom Decor
When it comes to creating and selling printable classroom decor, there is a world of possibilities awaiting content creators. The variety of themes and categories available allows you to tap into different interests, subjects, and aesthetics.
You also need to consider the age group you are creating for. Are your products for the elementary level, middle school level or high school level?
Need some ideas to get started? Here are some of the popular categories of printable classroom decor, providing inspiration and ideas to help you find your niche. You can also check out Teachers Pay Teachers, ETSY and even sites like Oriental Trading to get some ideas.
Alphabet and Phonics
Decorations focusing on the alphabet and phonics are perennial favorites in early childhood education. Create eye-catching posters, banners, and flashcards featuring colorful letters and corresponding phonetic symbols.
You can create a simple heading for a bulletin board in Canva. This alphabet, number border would be perfect for an elementary room. And add some clip art, change the color of the letters to make multiple versions with different themes.
Consider incorporating playful clip art and interactive elements to make learning engaging and fun. You can use the Dolch or Fry sight word lists to get ideas for different words and themes to use that will be compatible with the grade level.
One way to add an interactive element is to create a bulletin board with different images, Cow, Dog, Cat, Cloud, Mother, etc. Then have the letters that begin each of the words. Kids can then have a matching game each day to choose the letter. If you want the Canva Link for the Letters, CLICK HERE.
Math and Numbers:
Mathematics is a necessary and critical subject in education (Ok, as a Math teacher, I could be biased, but I don't think so, lol), and printable decor can help make it more accessible and visually appealing.
Design posters, number lines, and charts that highlight key concepts, formulas, and problem-solving strategies. Utilize vibrant colors, clear visuals, and relatable examples to foster a positive attitude towards math.
Create a number line and students receive numbers to be placed on the number line. Then each day, the teacher can offer a problem of some type—multiplication, addition, subtraction, division or word problem- that students can view the number line and find the answer.
Teachers can print out sections to make it as long, or short as their space permits. I have seen teachers who place a number line on three side of the room near the ceiling. And if you want this number line and number, it is in the same file as the Alphabets: CLICK HERE.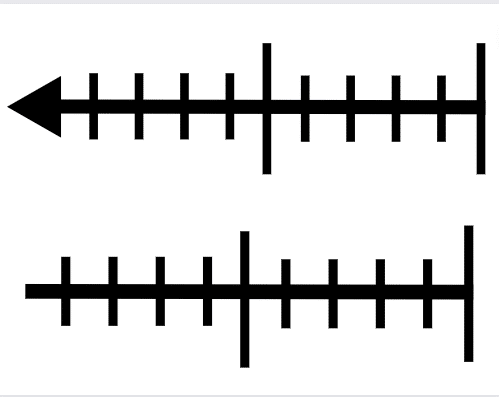 Science and Nature:
Bring the wonders of science and nature into the classroom with captivating printable decor. Design posters featuring scientific processes, the periodic table, or different branches of science. Explore themes such as space, animals, plants, and the environment to inspire curiosity and exploration among students.
You could create a bulletin board with weather on it. Have students track the temperatures, for each month, whether it rains, snows, etc. and record. And add the cycle of weather, how condensation works and becomes rain, sleet or snow.
Or have a display of famous scientists and their discoveries. This would also be a good way to include Cultural Diversity into the classroom. Students can add their favorite books about science or favorite quotes from scientists.
And you could have some fun as well. Have a Science display and have students add science jokes , puns and riddles. I love when decor in the room is interactive and not just decorative. If there are ways to have students personalize the room it helps students be more comfortable in that setting.
Inspirational and Motivational:
Create an uplifting and positive classroom atmosphere with inspirational and motivational decor. Design posters and banners that feature quotes, affirmations, and messages of encouragement.
Incorporate vibrant colors, uplifting imagery, and engaging typography to foster a supportive and empowering learning environment.
Growth mindset is featured in most classrooms in some way and at the beginning of the year especially. A bulletin board display might have students choose different ways of thinking and have then post whether it is growth mindset of fixed mindset.
This could be an entire series of products with several bulletin board displays, motivational signs, affirmation cards and journaling activities.
Classroom Organization and Management:
Help teachers keep their classrooms organized and efficient with printable decor focused on classroom management.
Design labels, name tags, and charts for seating arrangements, behavior management systems, and daily schedules. Streamline classroom routines and create a visually cohesive environment that promotes structure and productivity.
And you can use those classroom signs as binder covers as well. Most binders have a plastic sleeve on the front to hold a page, which could be a sign, or editable name plate
You can also create lesson plan templates, binder templates, a substitute binder, an "in case of emergency" binder, communication binder to record calls home or intervention binders with pages to record what strategies were tried with students that did/ did not work.
Seasonal and Holiday:
Tap into the festive spirit by creating printable decor for seasonal and holiday themes. From back-to-school to winter holidays and everything in between, design banners, door signs, and bulletin board displays that capture the essence of each occasion. And the design can be as simple as a welcome sign, matching banner or elements. It does not have to be complicated.
Look at the numerous and not so known days of the month that could inspire some products. This is a calendar of monthly celebrations as well as "national" or "international" holidays which could be fun to use as ideas: HOLIDAY INSIGHTS If you want the custom Canva shapes shown in the video, CLICKHERE.
Back to School Decor
With the new year, teachers decorate their classroom to welcome students. So bulletin boards with BTS themes are popular. Ideas that have students say something about themselves: 2023-2024 is the Year to…… and then provide possible responses such as "Make New Friends", "Learn a New Skill", "Become a Sprots Star" "Build Study Habits"., etc. Or "The Best Part of Back to School is …… "
You can also create something as simple as a large Calendar for the month to display on a bulletin board where the teacher can write in activities for the students. You can offer some printable cards for activities that students or the teacher can add, or just allow them space to be written in each week.
Infuse joy and excitement into the classroom environment as students celebrate special moments throughout the year. And remember to celebrate holidays for a variety of themes and cultures.
Next week we will look at worksheets and other printables to make for Back to School. Some of the themes that are mentioned here can be used for other printables as well and you could bundle products together. Until then, if you just can't wait, check out these previous blog posts on How to Make School Printables and 30 Back to School Products You can Sell. See you next week.